Lemons were among the top fruits that consumers bought in the past year, coming in as the No. 5 fruit (after two ties for first and second place) and the No. 15 item overall of those studied in Fresh Trends 2019. The likelihood of a lemon purchase increased three percentage points from last year.
Lemons were liked by people of all ethnicities; those in the "all other" category were a bit more likely to buy than those from other ethnic backgrounds.
Region played a role as well. Shoppers on both coasts were more likely to bring home lemons than those in the Midwest or South.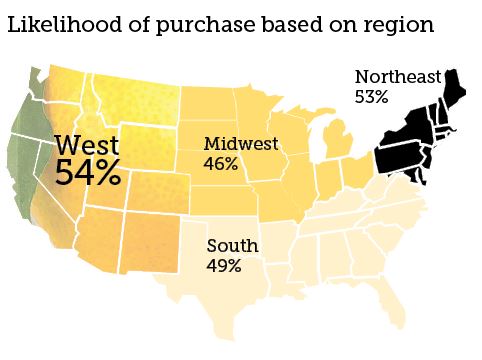 This tart fruit was found more frequently in homes without kids, where 52% said they bought the citrus in the past year, than in households with kids, at 49%.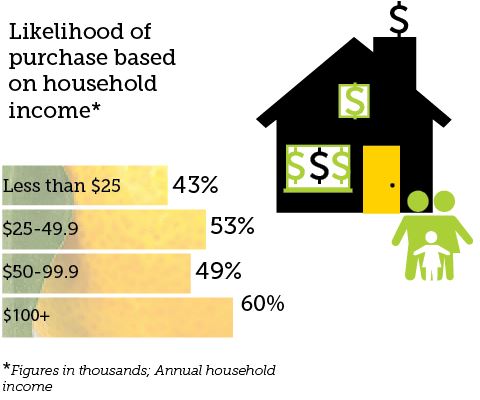 Consumers in the top income bracket earning more than $100,000 annually comprised the group most likely to buy lemons overall.
One-tenth of buyers said they chose organic product each time they made a lemon purchase. Twenty-eight percent of buyers reported making periodic organic lemon purchases in the past 12 months.